WHAT DOES LIBERATION MEAN TODAY?
WALK IN THE FOOTSTEPS OF ÓSCAR ROMERO IN EL SALVADOR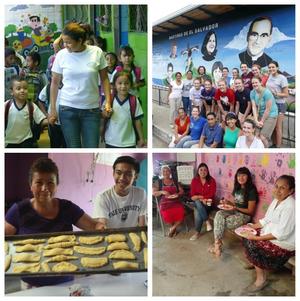 MARCH 9-16, 2019
Experience El Salvador through the eyes of community leaders working for social, economic, and political change. This unique immersion program allows travelers to learn about the country's history and to meet with local organizations that model principles of equity, inclusion, and entrepreneurialism. The trip includes cultural excursions to Zaragoza, Suchitoto, and San Salvador.
Explore the transformative power of cross-cultural dialogue and experiential learning with grassroots groups working for justice, peace, and hope in El Salvador.
$2,500 ALL-INCLUSIVE PROGRAM FEE
REGISTER BY NOVEMBER 1ST
JOIN DEAN STERLING & YDS ALUMNI
Download the full event brochure and printable application form (pdf).