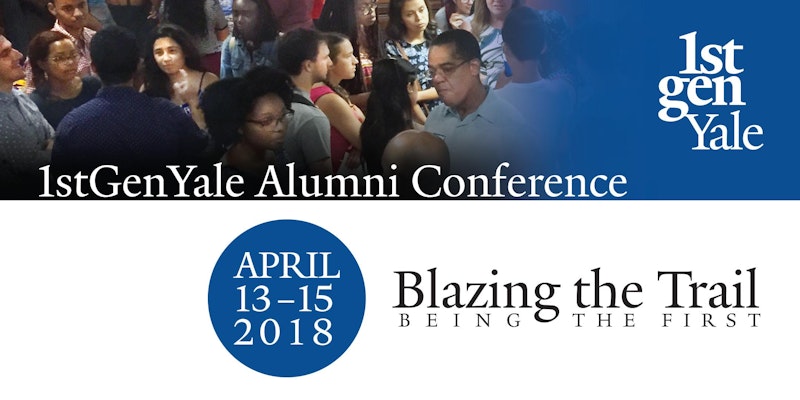 stGenYale is an emerging SIG whose mission is to celebrate and support the experiences of alumni who were the first in their families and/or from underserved backgrounds to graduate from college or graduate school. By sharing our stories, we want to support fellow alumni and help current students take advantage of Yale's resources for a successful future.
Join us at our inaugural conference to share your story of being a trailblazer! Program highlights include leading alumni keynotes, faculty discussions, alumni career panels, networking with current students, seeing old friends and making new ones, and much more!
Register here: Program Highlights & Registration
https://www.eventbrite.com/e/blazing-the-trail-being-the-first-tickets-41370122149
For more information on 1stGenYale, please visit our website at 1stgenyale.org or email 1stgenyale@gmail.com.