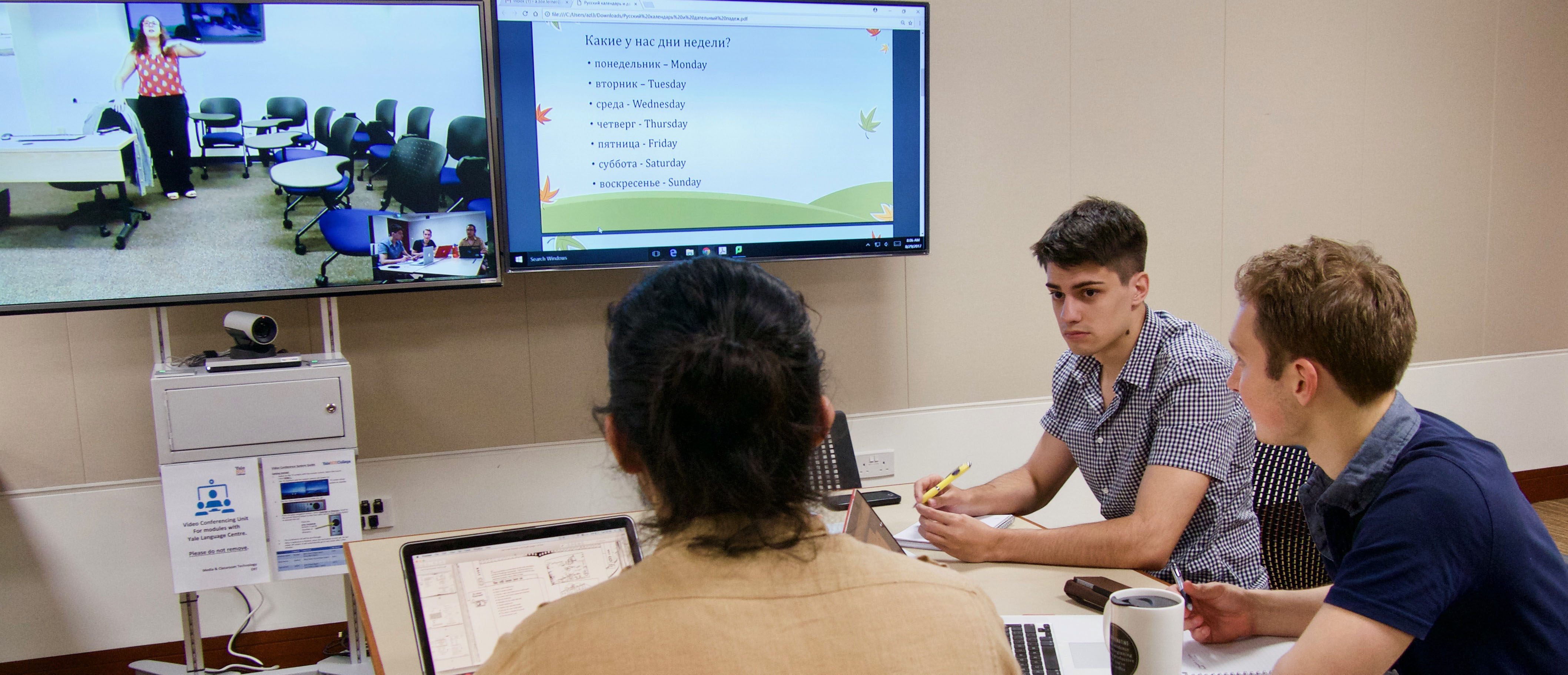 In an increasingly globalised world, the mastery of different languages is becoming essential to students who hope to embark on careers that span countries and continents.
At Yale-NUS College, students are offered the opportunity to learn diverse languages such as Italian, Portuguese, Russian, and Sanskrit via the Yale Center for Language Study.
According to Senior Lecturer of Spanish and Associate Director of Language Studies Eduardo Lage-Otero, students have indicated significant interest in these languages. To enable the students to pursue these opportunities, the College worked with Yale to develop language programmes conducted via teleconference. These new classes augment the current range of language programmes that are already being offered at the College, in partnership with the National University of Singapore's (NUS) Centre for Language Studies.
https://www.yale-nus.edu.sg/newsroom/29-august-2017-yale-nus-students-learn-diverse-languages-through-teleconference/